Welcome to Manistee Area Public Schools (MAPS) – Home of the Manistee Mariners. In all that we do, MAPS students, staff and families aim to be leaders in our school and community.
Through learning, we explore our world, inspire our potential, and achieve our goals. Together Mariners Lead the Way to a brighter future.
Mariners Lead the Way!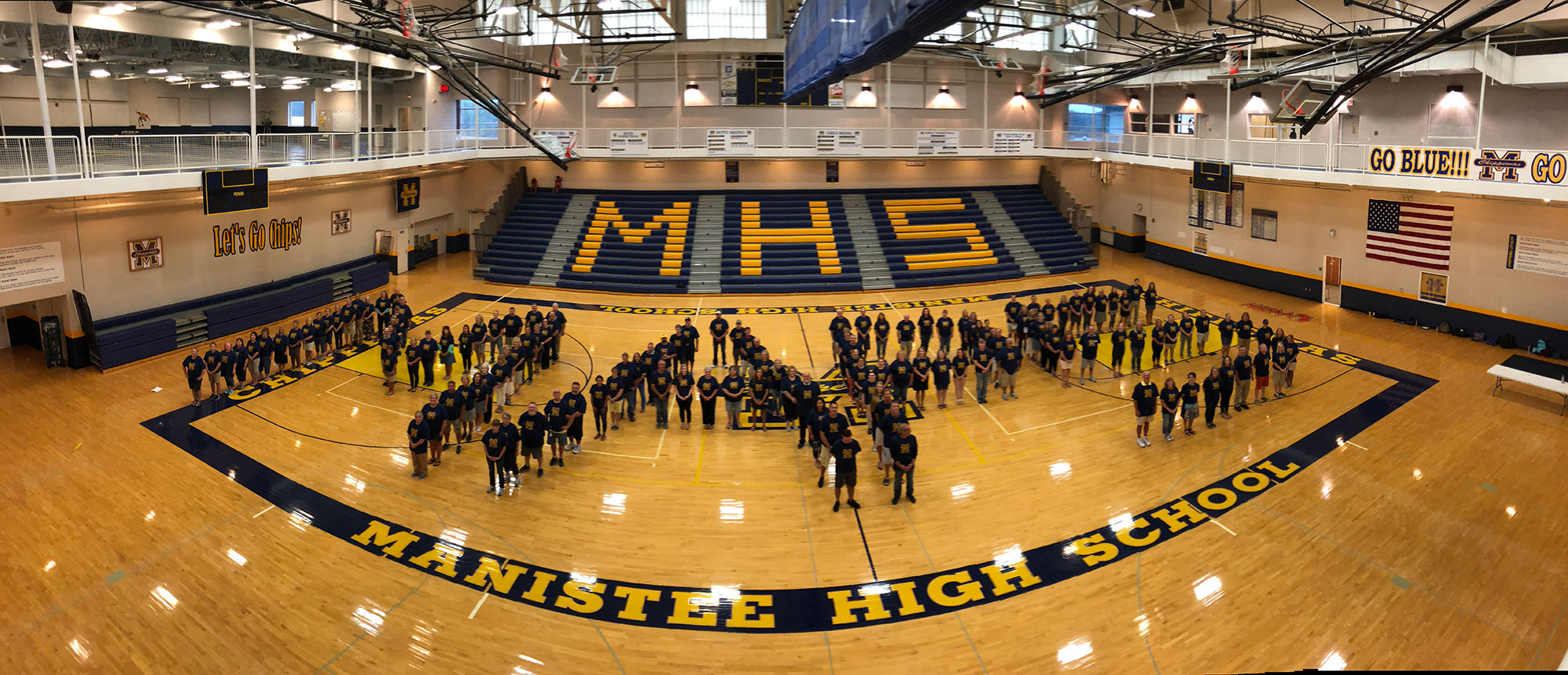 E – Enrichment– Driving all students toward their full potential
D – Diversity– Providing opportunities to meet the goals of every student
G – Goal-centered– Focusing on individualized ambitions and achievement
E – Endurance– Equipping all learners with physical, emotional and academic skills for success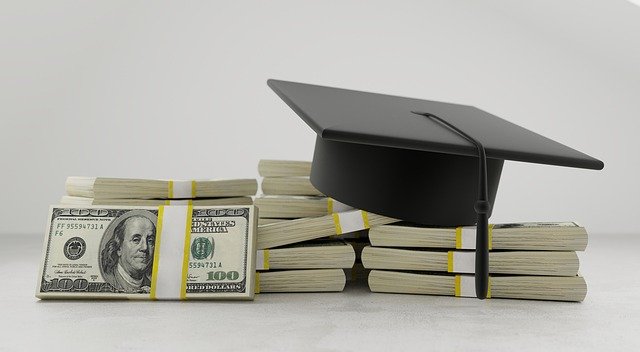 Did you know that you may qualify for student loan forgiveness as a teacher at MAPS? 
Under the Teacher Loan Forgiveness Program through the U.S. Department of Education, if you teach full-time for five complete and consecutive academic years in a low-income school or educational service agency, and meet other qualifications, you may be eligible for forgiveness of up to $17,500 on your Direct Subsidized and Unsubsidized Loans and your Subsidized and Unsubsidized Federal Stafford Loans.
The Manistee Area Public Schools District currently qualifies under the parameters of this forgiveness program.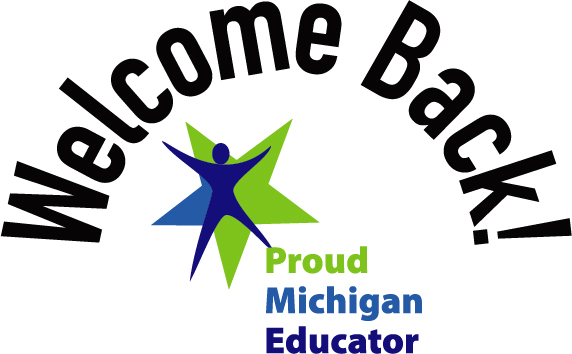 Thinking about a return to teaching? 
Are you an educator with a valid teaching certificate, but are not currently teaching? Or maybe you have an expired teaching certificate? With the demand for qualified educators growing each year, MAPS is working with the Michigan Department of Education in offering waiver options for recertification to simplify your return to teaching. Learn more at the links below:
Waiver request application tool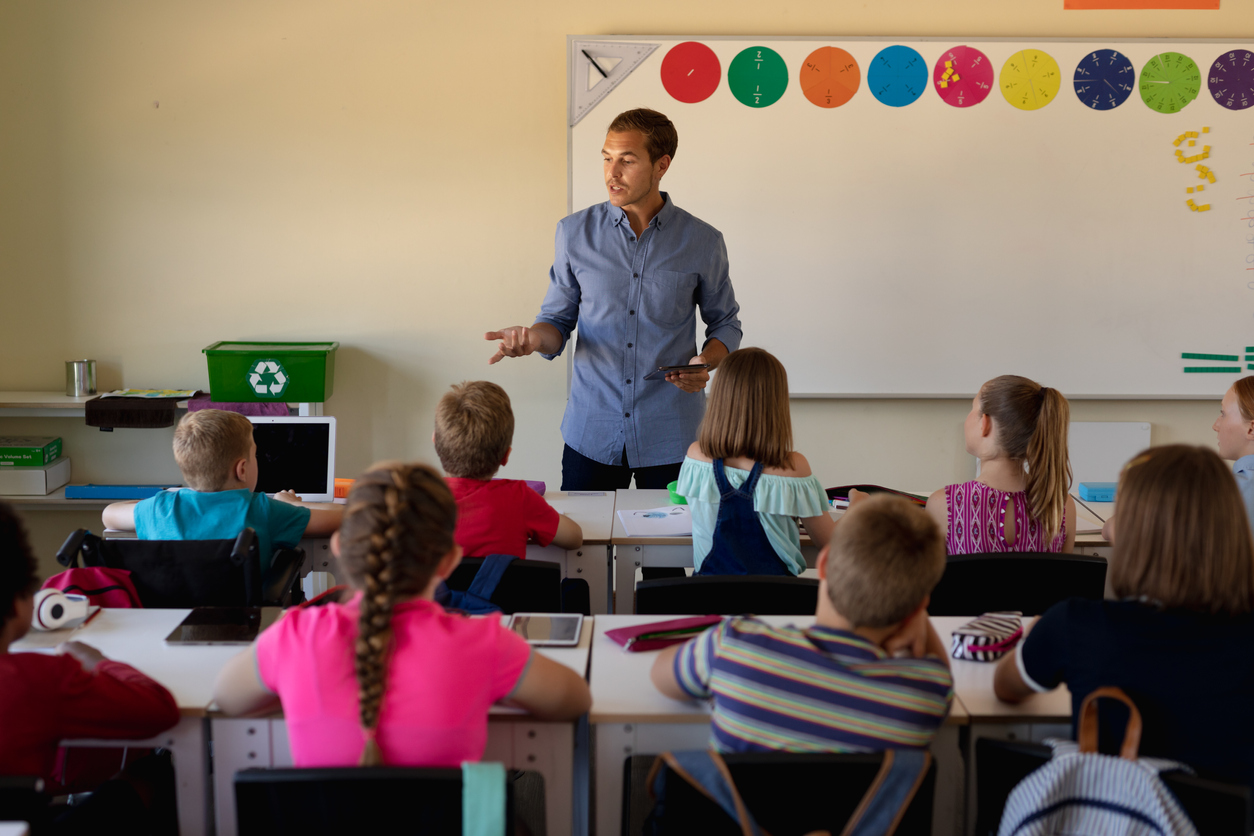 Interested in starting a career in education?
If you are an individual holding a Bachelor of Arts degree, you now have a unique opportunity to become a certified teacher within approximately 45 days, while taking teacher education courses over the next two years.
MAPS Accelerated Path:
Get your temporary substitute teaching permit at MAPS, while you apply for credentialing programs
Provide transcripts and a MAPS generated background check
As a permit-level teacher, you'll have an orientation period during which you will be co-teaching and supporting building needs until you are given classroom assignments
Once teaching credentials have been obtained, you'll be eligible to apply for open teaching positions.
BA holders can lean more about obtaining expedited teaching credentials and potential scholarships at the links below:
We would love to learn more about your ambitions and welcome the opportunity to share more information about this opportunity and our district. Reach out today!
Manistee Area Public Schools Employment Postings
Manistee Area Public Schools is an equal opportunity employer.
District Policy:  Nondiscrimination on the basis of race, color, religion, national origin or ancestry, gender, age, disability, height, weight or marital status in all activities and employment.
Reach Out
Have questions we did not answer here? Introduce yourself and we will be in contact to answer your questions.
Don't see the position you were hoping for? We have new positions open throughout the year. Let us know what you are interested in and we will reach out if an opportunity becomes available.
Central Office & Administration
---
Location: 525 12th St, Manistee, MI 49660 | Map
Telephone: (231) 723-3521
Fax: (231) 723-1507
Central Office Hours: M-F: 8am – 4:30pm
---
Superintendent: Ronald Stoneman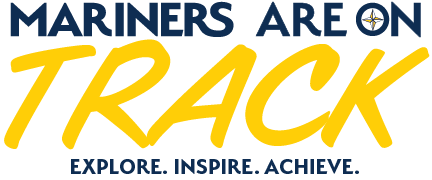 Since 2017, our MAPS staff, families, and community members have shared their voices in the visioning process.  It is with their ideas and feedback that we were able to construct a MAPS Vision Plan that will serve the needs of our students and staff now, and well into the future.
On May 4th, 2021, Manistee Area Public Schools received support from the community for the MAPS 2020 Vision bond proposal. With the bond passed, we are now able to execute on our plans for the renovation and expansion of the Kennedy Elementary building for consolidation of Pre-K through grade 5, a new middle school gym at MMHS, the demolition of the 1927 high school, and a reimagined future for the Jefferson Elementary property.
Learn all about MAPS Vision Plan on the www.MAPS2020.org webpage.
With innovation, dedication, and integrity, we create learning environments that inspire every student and educator to reach their highest potential.
Valued features of our district include:
PowerLearning 1:1 MacBook & iPad Program for all students
Apple Distinguished Schools (Kennedy Elementary & Manistee Middle/High School)
Data Driven Instruction: NWEA, DRA2+, QRI, & Authentic Literacy Writings
High Quality & Ongoing Professional Development and Coaching & Peer Visits/Instructional Rounds
Professional Learning Communities
Guaranteed and Viable Curriculum Resources – Collaborative Class rooms Making Meaning and Being a Writer, Adolescent Critical Readers Intervention (ACRI), Bridges Math, Math Recovery/AVMR, and I Inquiry-based Science (Seeds of Science/Roots Of Reading)
New Teacher Mentor Programs for 5 Years
Competitive Pay Scale & Benefit Package
MAPS Daycare and Preschool Programming
After School Opportunities: Coaching & Tutoring
MAPS Behavioral Health Services programming, SafeNet,
on-site health center, and SEL curriculum K-12
Shared Vision of High Expectations to Increase Student Achievement
Safe and Orderly School Environment
Highest Achievement Scores in the County
Commitment to Small Class Sizes
Award Winning Athletic and Band Programs
Advanced Placement, Career & Technical Education, & Dual Enrollment opportunities at MMHS
Strong parent/teacher partnership (ATP) and MMHS Boosters supporting learning trips & community enrichment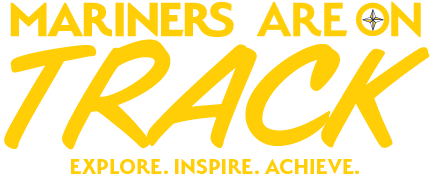 As Manistee Mariners, we are all leaders in our own way. Mariners Lead at school, with friends, and in the community by developing healthy relationships, using responsible decision-making and respectful communication.
T | TRUSTWORTHY
Mariners able to be relied upon as honest and dependable
R | RESPECTFUL
Mariners are able to express courtesy to opinions and beliefs
A | ACCEPTING
Mariners are able to welcome diversity without judgment

C | COOPERATIVE
Mariners are able to work jointly towards common goals
K | KIND
Mariners are of good nature, helpful, and appreciative
Mission
Mariners lead the way by providing an inclusive, high-quality, diverse educational environment that inspires and fulfills the goals of all learners at every stage of their journey.
Vision
Leading a connected Manistee learning community, which supports the educational journey of each individual student through persistent dedication to student-centered success.
MAPS Leading-Edge Promise
We provide every student with the knowledge and values necessary to become productive and successful citizens of our world. With innovation, dedication, and integrity, we create a learning environment that inspires every student and educator to reach their highest potential.
Guiding Principle: We believe all students can learn.
Non-Negotiable: Achievement – We will find the potential in each student and create an environment that supports their learning.
Definition
Every child that enters our school district will receive our attention and dedication to finding the keys to their personal success.
Guiding Principle: All decisions we make are based upon impact to effect learning.
Non-Negotiable: Impact– We will focus all efforts on seeking ways to support and extend learning.
Definition
Our focus is always on student learning.
We are open-minded, lifelong learners who stay in touch with, share, and use research-based practices.
We identify and revise practices that do not help students learn.
Guiding Principle: We focus on goals that drive achievement.
Non-Negotiable: Results– We will set measurable goals, identify improvement strategies, and skillfully adapt instruction to meet student needs.
Definition
Assessment results are used to inform us about the effectiveness of curricular and instructional decisions.
We analyze assessment results hold data-driven discussions and make impactful decisions for improved student achievement.
We establish attainable goals for specific measurables, in both instructional efforts and individual student progress.
Guiding Principle: We are committed to an atmosphere of mutual respect and trust.
Non-Negotiable: Accountability– We will lead by example and take responsibility for the energy we bring to all that we do.
Definition
We reflect the values of our Mission & Vision in our daily practice. When our actions match our words, we build trust and respect with each other, our students, and our support community.
We work together to establish an atmosphere of trust and respect, in which we can all feel safe to communicate.
Our interactions with students and each other are characterized by the tenets of TRACK.
We allow individuals to feel comfortable discussing their observations or concerns with one another because they know they will not be judged or punished.
Disagreements are treated with respect and acknowledged as an opportunity to learn and grow.
Each individual is given equal time to express an opinion or share an idea.
Guiding Principle: We believe that all students belong to all of us.
Non-Negotiable: Guidance– We will hold ourselves responsible for supporting the educational experience of all MAPS students throughout our district.
Definition
We accept and act on the belief that all students belong to all adults.
We are committed to working beyond the boundaries of our classrooms and buildings to serve the needs of every student.
We work together for the success of all students, there is no blame when things do not go well, but instead we are committed to seeking solutions to problems or setbacks in the interest of each and every student's achievement.
Guiding Principle: Working together enables us to attain our desired outcomes.
Non-Negotiable: Collaboration-We will reach beyond our classrooms and work with each other to identify and support the strengths of every student.
Definition
We work together to positively impact student achievement and deliver the Leading-Edge Promise.
We focus on and speak only in solutions.
Participation in culture building is both a right and a responsibility.
TRACK guides the development of character and a positive school environment and is primary to our success as individuals and our ability to instill these values in our students and each other.
Our commitment to communication allows for a productive work environment and therefore student success.
We put education first, and we know we can deliver on this when we encourage each other to share our best ideas and work collaboratively.
Ideas which lead to increased student learning are recognized and praised by peers.
Enhanced Student Resources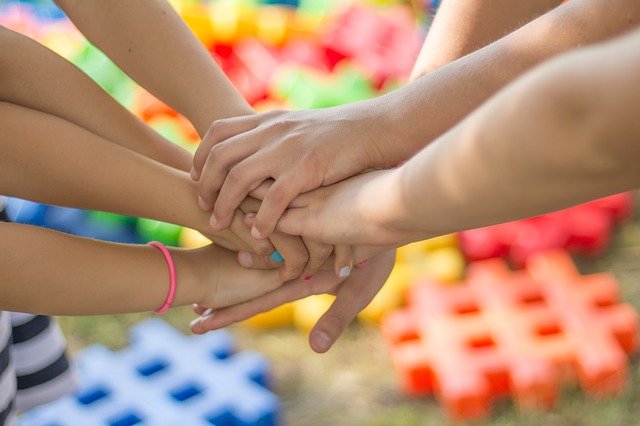 In 2019, the MAPS Behavioral Health Services program was developed through grant funding and in partnership with the Manistee Intermediate School District, CentraWellness, and Northwest Michigan Health Services to address the behavioral health needs of our MAPS students.  The early successes of this program led to consideration of expanding upon the health services provided to our students. 
In 2021, the MAPS Student Health Center opened onsite at MMHS to offer comprehensive primary care and behavioral health services for MAPS students ages 5 to 21 years.  It is open year-round and is comprised of an integrated team of practitioners to address medical and mental health needs.
When the basic health care needs of our students are met, they are better able to perform in school.  Offering accessible care for both preventative and acute care within our district, we intend to provide our students with a holistic approach for overall wellbeing.
LAKESHORE LIVING IN MANISTEE
There is so much to love about living in Manistee County.  Situated on the beautiful Lake Michigan shoreline, Manistee offers a small hometown setting surrounded by 4-seasons of outdoor recreation opportunities.
New to the area? Let our Manistee experts teach you about life in our region.  The Manistee Area Chamber of Commerce, Manistee County Tourism, and local real estate experts are ready to assist our new recruits with getting settled and enjoying the natural beauty of our region.  Reach out and we can set you up with your own personalized tour of our region.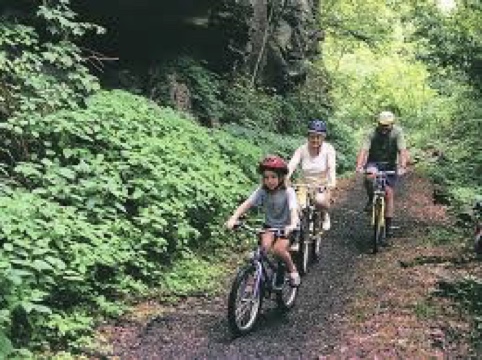 Trails
Home to over 150 miles of hiking, biking, and snowshoeing trails for 4-seasons of exploration.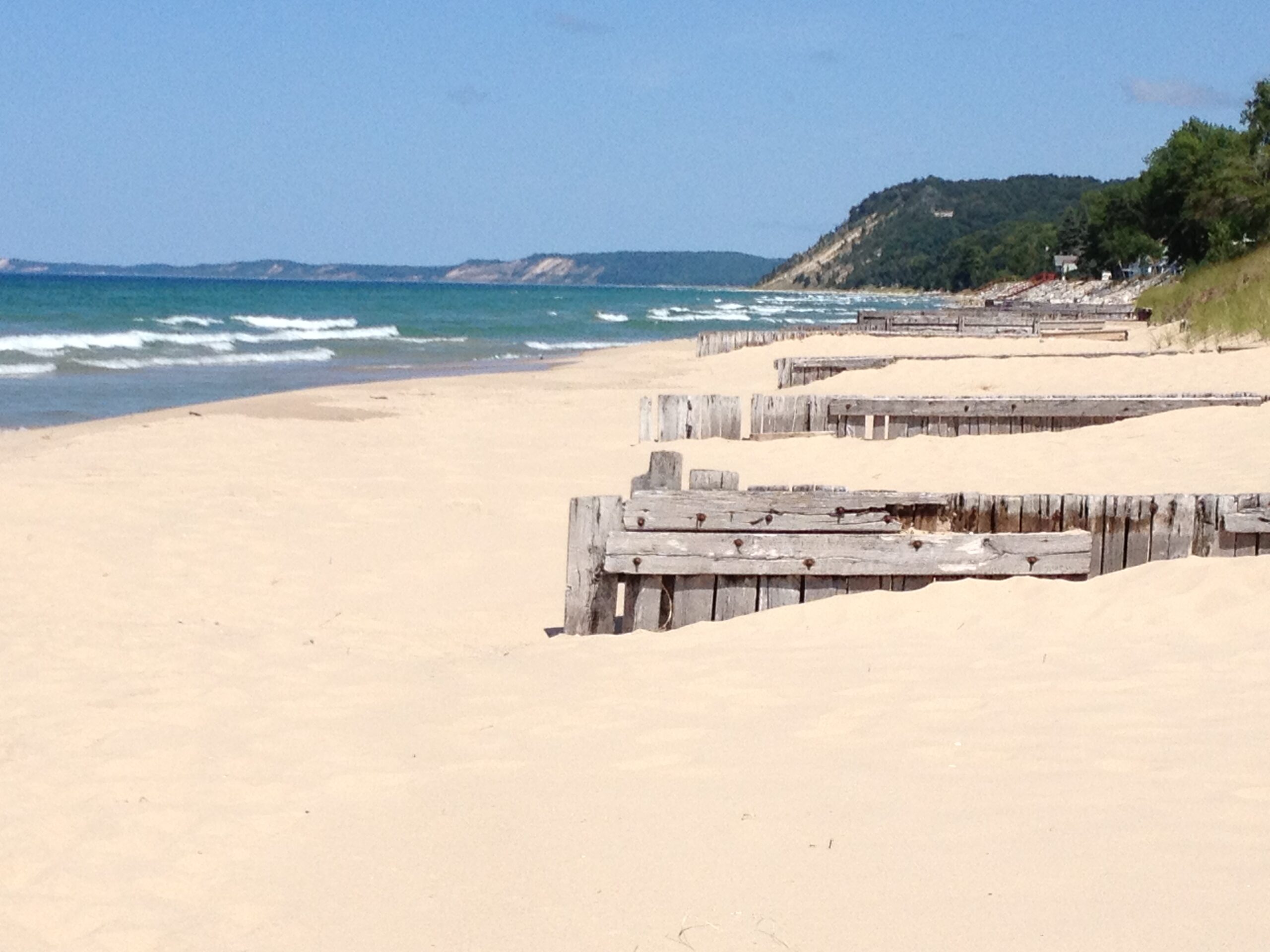 Beaches
Located on the shoreline of Lake Michigan, Manistee County provides access to over 26 miles of sugar sand beaches.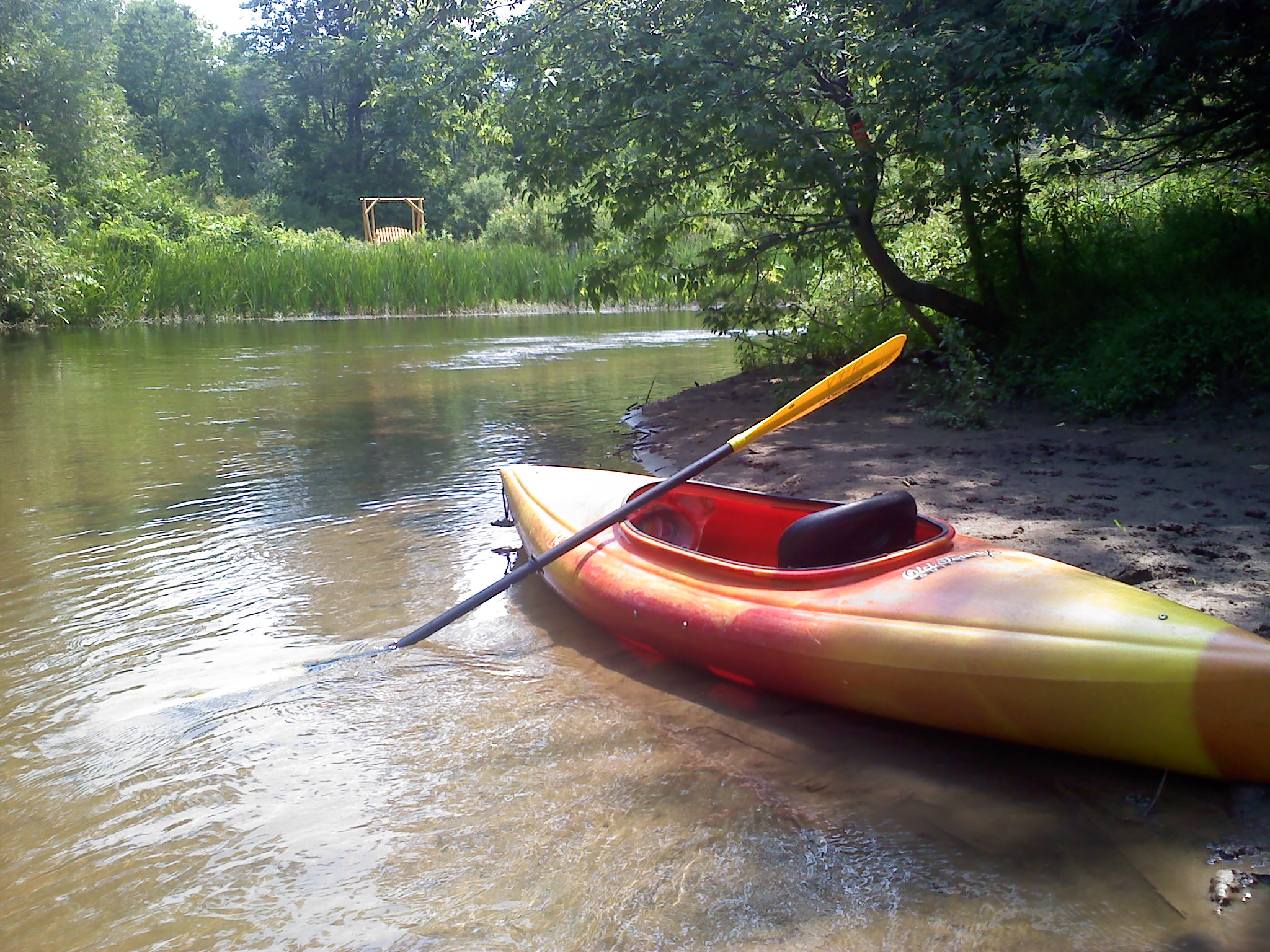 Rivers
At the end of the workday, it's time to drop an oar in the water on over 250 miles of rivers for paddling or fishing.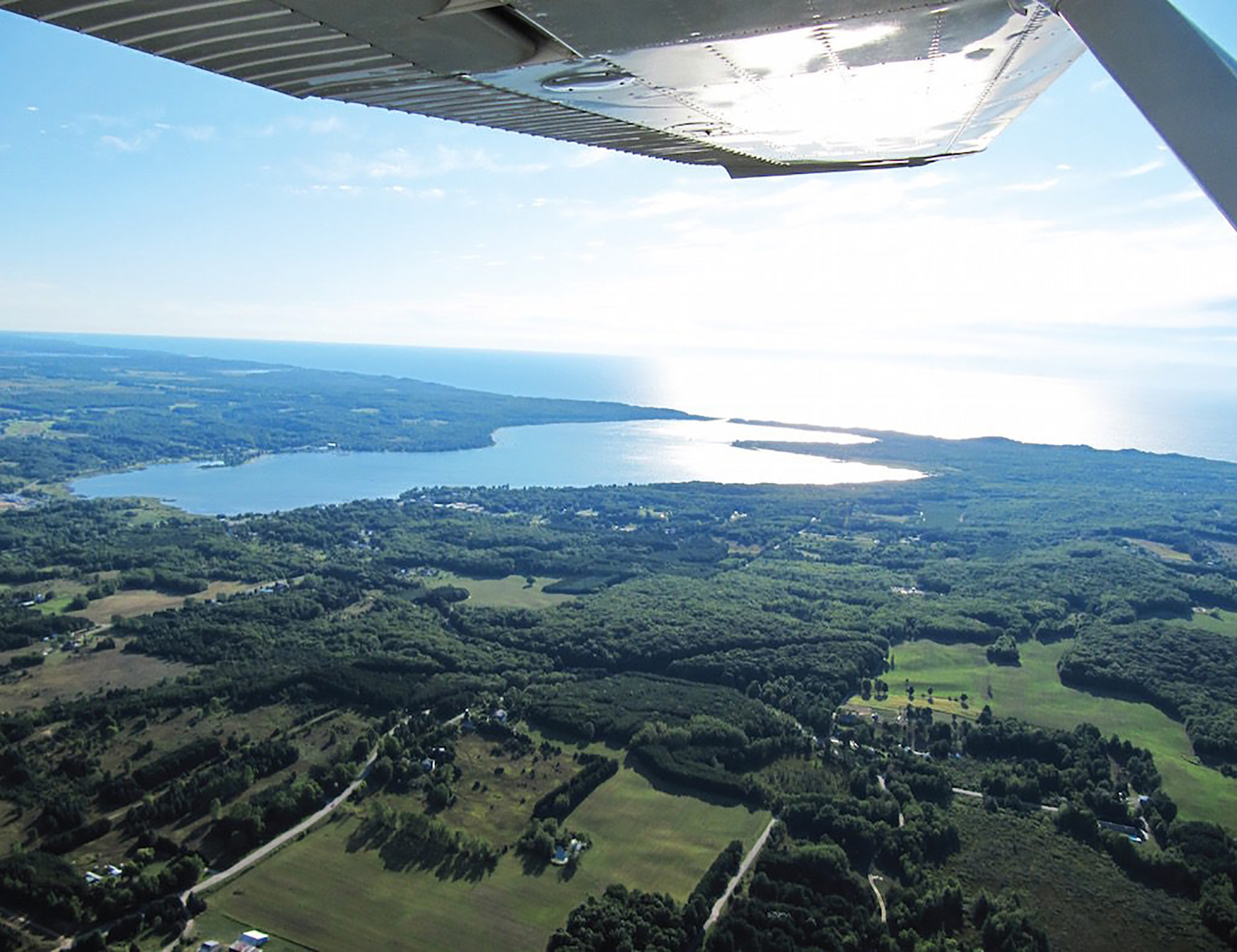 Airport
Connected to the big city with a quick 45 minute flight to Chicago O'Hare from Manistee Blacker Airport.