Manistee Area Public Schools Faculty & Staff
Explore. Inspire. Achieve.
We encourage our Mariners to develop a focused vision for their future. Our students are engaged by specialized and compassionate educators that encourage all learners to explore their world, inspire them to recognize their potential, and support them to achieve their individualized goals.
Mariners Lead the Way!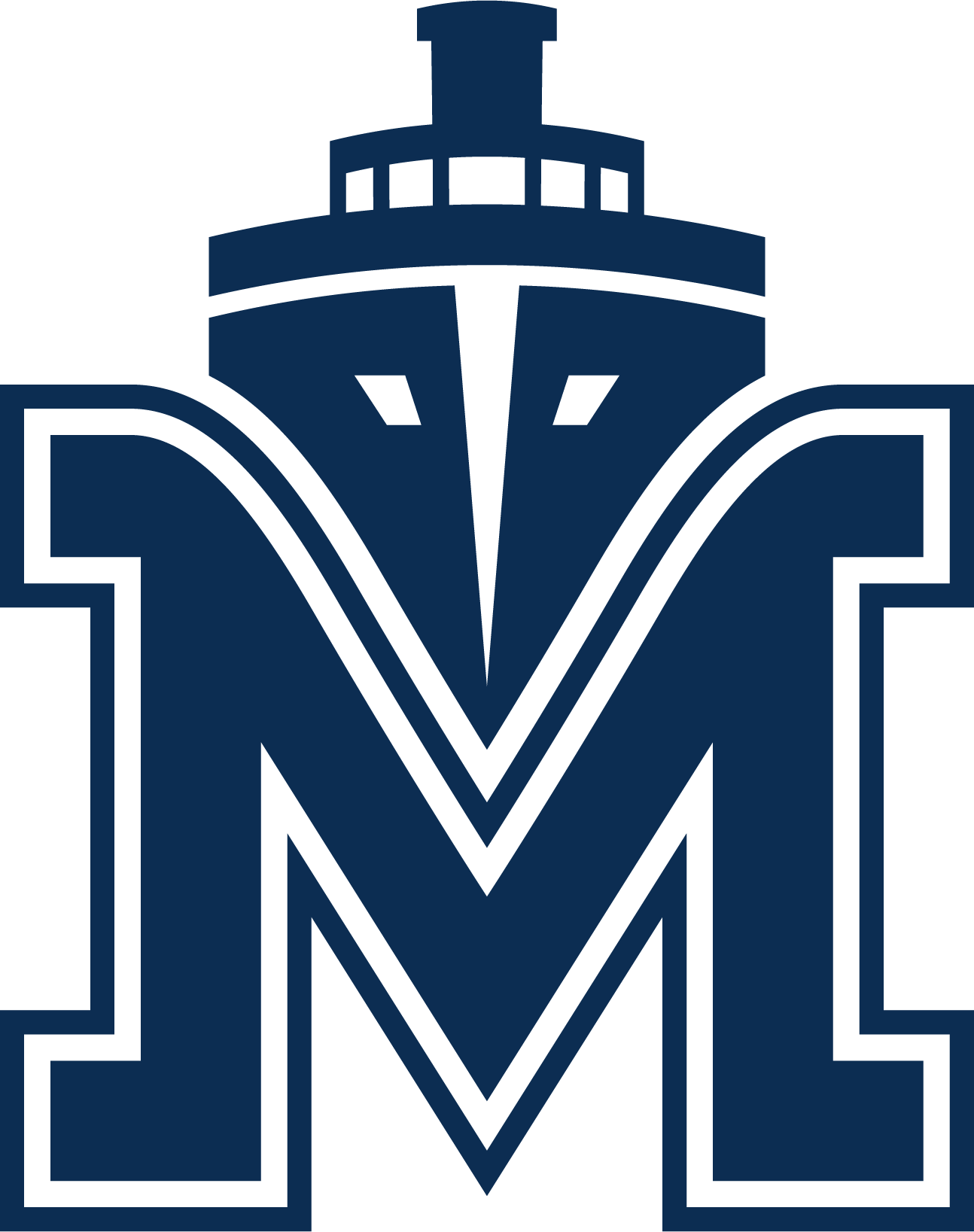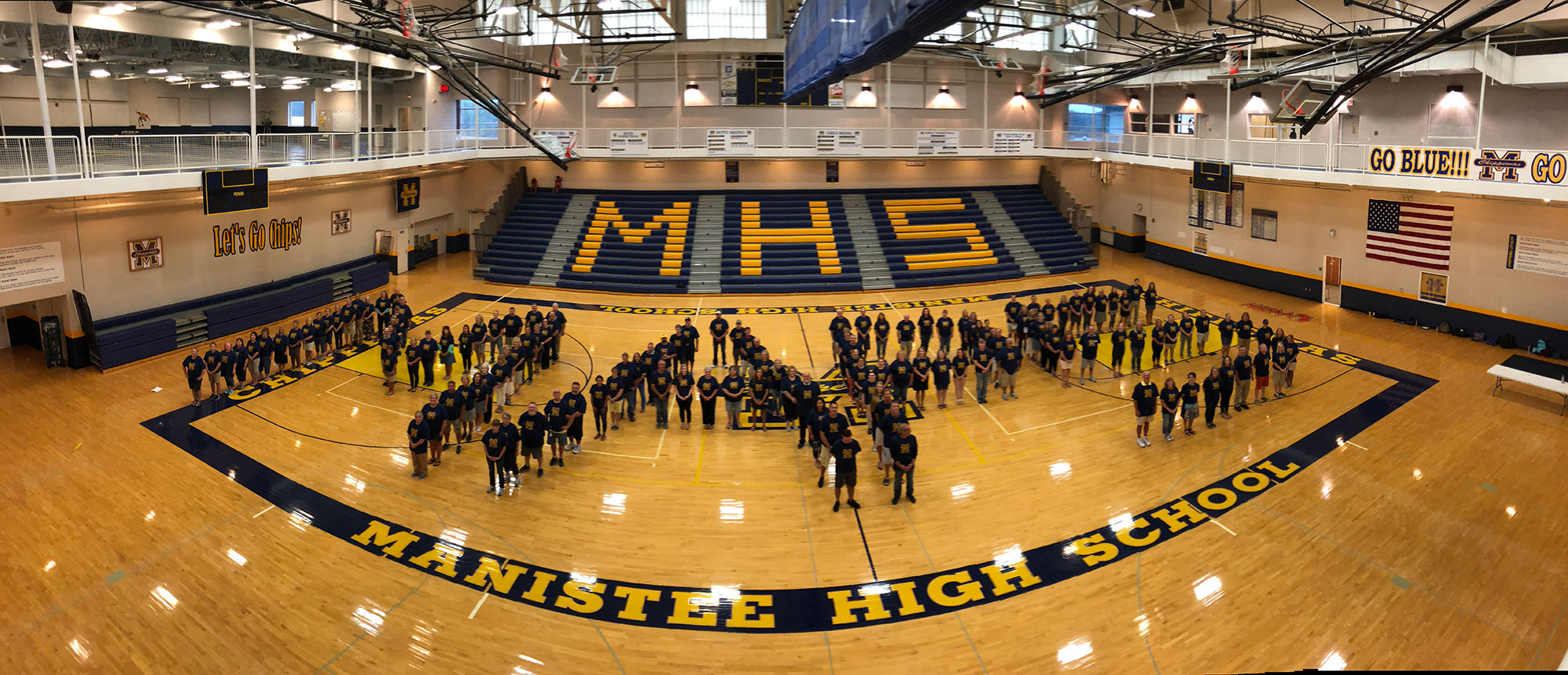 Central Office & Administration
---
Location: 525 12th St, Manistee, MI 49660 | Map
Telephone: (231) 723-3521
Fax: (231) 723-1507
Central Office Hours: M-F: 8:30am – 4:30pm
---
Superintendent: Ronald Stoneman
Board of Education President: Theresa Anderson
Mission
Mariners lead the way by providing an inclusive, high-quality, diverse educational environment that inspires and fulfills the goals of all learners at every stage of their journey.
MAPS Leading-Edge Promise
We provide every student with the knowledge and values necessary to become productive and successful citizens of our world. With innovation, dedication, and integrity, we create a learning environment that inspires every student and educator to reach their highest potential.
Vision
Leading a connected Manistee learning community, which supports the educational journey of each individual student through persistent dedication to student-centered success.
Goals
– Deliver on our promise to help every student learn
– Support a collaborative learning and working environment
– Bring focused and positive energy to everything we do
– Minimize behaviors/actions/decisions that drain our resources
Guiding Principle: We believe all students can learn.
Non-Negotiable: Achievement – We will find the potential in each student and create an environment that supports their learning.
Definition
Every child that enters our school district will receive our attention and dedication to finding the keys to their personal success.
Guiding Principle: All decisions we make are based upon impact to effect learning.
Non-Negotiable: Impact– We will focus all efforts on seeking ways to support and extend learning.
Definition
Our focus is always on student learning.
We are open-minded, lifelong learners who stay in touch with, share, and use research-based practices.
We identify and revise practices that do not help students learn.
Guiding Principle: We focus on goals that drive achievement.
Non-Negotiable: Results– We will set measurable goals, identify improvement strategies, and skillfully adapt instruction to meet student needs.
Definition
Assessment results are used to inform us about the effectiveness of curricular and instructional decisions.
We analyze assessment results hold data-driven discussions and make impactful decisions for improved student achievement.
We establish attainable goals for specific measurables, in both instructional efforts and individual student progress.
Guiding Principle: We are committed to an atmosphere of mutual respect and trust.
Non-Negotiable: Accountability– We will lead by example and take responsibility for the energy we bring to all that we do.
Definition
We reflect the values of our Mission & Vision in our daily practice. When our actions match our words, we build trust and respect with each other, our students, and our support community.
We work together to establish an atmosphere of trust and respect, in which we can all feel safe to communicate.
Our interactions with students and each other are characterized by the tenets of TRACK.
We allow individuals to feel comfortable discussing their observations or concerns with one another because they know they will not be judged or punished.
Disagreements are treated with respect and acknowledged as an opportunity to learn and grow.
Each individual is given equal time to express an opinion or share an idea.
Guiding Principle: We believe that all students belong to all of us.
Non-Negotiable: Guidance– We will hold ourselves responsible for supporting the educational experience of all MAPS students throughout our district.
Definition
We accept and act on the belief that all students belong to all adults.
We are committed to working beyond the boundaries of our classrooms and buildings to serve the needs of every student.
We work together for the success of all students, there is no blame when things do not go well, but instead we are committed to seeking solutions to problems or setbacks in the interest of each and every student's achievement.
Guiding Principle: Working together enables us to attain our desired outcomes.
Non-Negotiable: Collaboration-We will reach beyond our classrooms and work with each other to identify and support the strengths of every student.
Definition
We work together to positively impact student achievement and deliver the Leading-Edge Promise.
We focus on and speak only in solutions.
Participation in culture building is both a right and a responsibility.
TRACK guides the development of character and a positive school environment and is primary to our success as individuals and our ability to instill these values in our students and each other.
Our commitment to communication allows for a productive work environment and therefore student success.
We put education first, and we know we can deliver on this when we encourage each other to share our best ideas and work collaboratively.
Ideas which lead to increased student learning are recognized and praised by peers.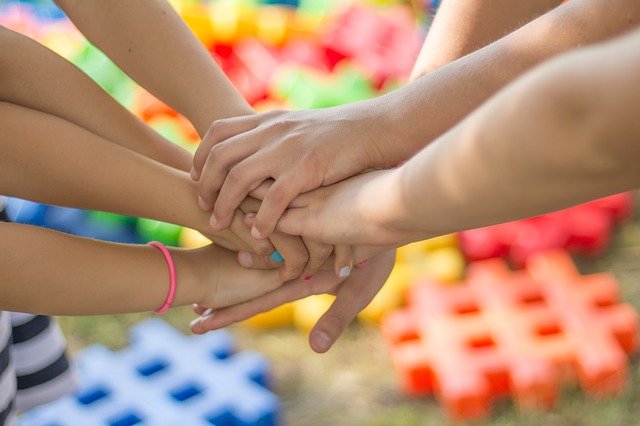 In 2019, the MAPS Behavioral Health Services program was developed through grant funding and in partnership with the Manistee Intermediate School District, CentraWellness, and Northwest Michigan Health Services to address the behavioral health needs of our MAPS students.  The early successes of this program led to consideration of expanding upon the health services provided to our students. 
In 2021, the MAPS Student Health Center opened onsite at MMHS to offer comprehensive primary care and behavioral health services for MAPS students ages 5 to 21 years.  It is open year-round and is comprised of an integrated team of practitioners to address medical and mental health needs.
When the basic health care needs of our students are met, they are better able to perform in school.  Offering accessible care for both preventative and acute care within our district, we intend to provide our students with a holistic approach for overall wellbeing.
Manistee Area Public Schools Employment Postings
Manistee Area Public Schools is an equal opportunity employer.
District Policy:  Nondiscrimination on the basis of race, color, religion, national origin or ancestry, gender, age, disability, height, weight or marital status in all activities and employment.