Manistee Community Pool
The Paine Aquatic Center, along with its community partners, promotes community recreation, personal instruction, competition, rehabilitation and healthy living by offering an array of public activities throughout the year for people of all ages. The Center is for rent for events and parties.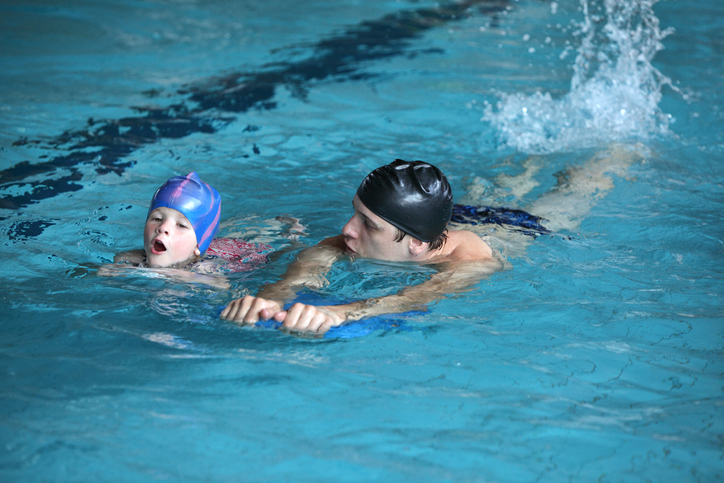 Aquatic Center Features
The Paine Aquatic Center is a multi-use, community pool facility for people of all ages, featuring:
4,600 sq. ft., 8 lane pool for instructional, competitive and recreational programs

1,000 sq. ft. warm-water pool for therapy, rehabilitation and instructional programs

handicap accessible and a portable lift chair available for either pool

men's and women's locker rooms withrestrooms, shower facilities, three separate family changing areas with lockers

common area for pool viewing and stadium seating for up to 200 spectators

climate controlled with air conditioning throughout the locker rooms and common areas
Bill Paine, a local Manistee citizen, presented to a joint meeting of the City of Manistee and Manistee Area Public School Boards a proposal to build a community pool for the Manistee area. The City of Manistee and Manistee Area Public Schools both agreed to accept the proposed project and entered into an Interlocal Services Agreement on the operation and maintenance costs for the building. The proposal called for the pool to be attached to the Manistee High School facilities. The pool opened in July of 2009.
Pool Hours
Please refer to the Paine Aquatic Center News tab for any potential pool schedule changes.
Current Pool Hours
Large Pool OPEN SWIM
Monday – Friday . . . . 5:30AM-3:00PM and 6:00PM to 7:00PM
Saturday . . . . . . . . . . .9:00AM – 4:00PM
Sunday . . . . . . . . . . Closed
THERAPY POOL OPEN SWIM
Monday . .. . . . . . . . 5:30AM – 7:00PM
Tuesday. . . . . . . . . . 5:30AM – 11:00AM and 1:00PM – 7:00PM
Wednesday. .. . . . . . 5:30AM – 8:00AM and 4:00PM – 7:00PM
Thursday. . . . . . . . . .5:30AM – 11:00AM and 1:00PM – 7:00PM
Friday. . . .. . . . . . . . 5:30AM – 7:00PM
Saturday . . . . . . . . . 9:00AM – 4:00PM
Sunday . . . . . . . . . . Closed
The Manistee Swim Team practices daily from 3:00 – 6:00 p.m. Lap Pool is closed to open swim.

Children under 10 must be accompanied by an adult.

Memberships are available from manistee.recdesk.com or by visiting the pool.
Inclement Weather Hours
The pool will open at 9:30am – 4 hours later than normal when school is delayed or closed.
Holidays Closed
New Years Eve – open until 3pm
New Years Day
Good Friday – open until 3pm
Easter
Memorial Day
4th of July
Labor Day
Thanksgiving
Christmas Eve – open until 3pm
Christmas Day
Paine Aquatic Center Calendar
City of Manistee, FIler Township Residents receive a 50% discount on the daily and membership prices.
Daily Pass – $6.00
Individual *Quarterly – $50.00
Family *Quarterly – $180.00
Individual Annual – $180.00
Family Annual – $720.00
*Quarters begin the date of membership purchase
Please feel free of contact the MHS Athletic Office at 723-1522 if you have any questions.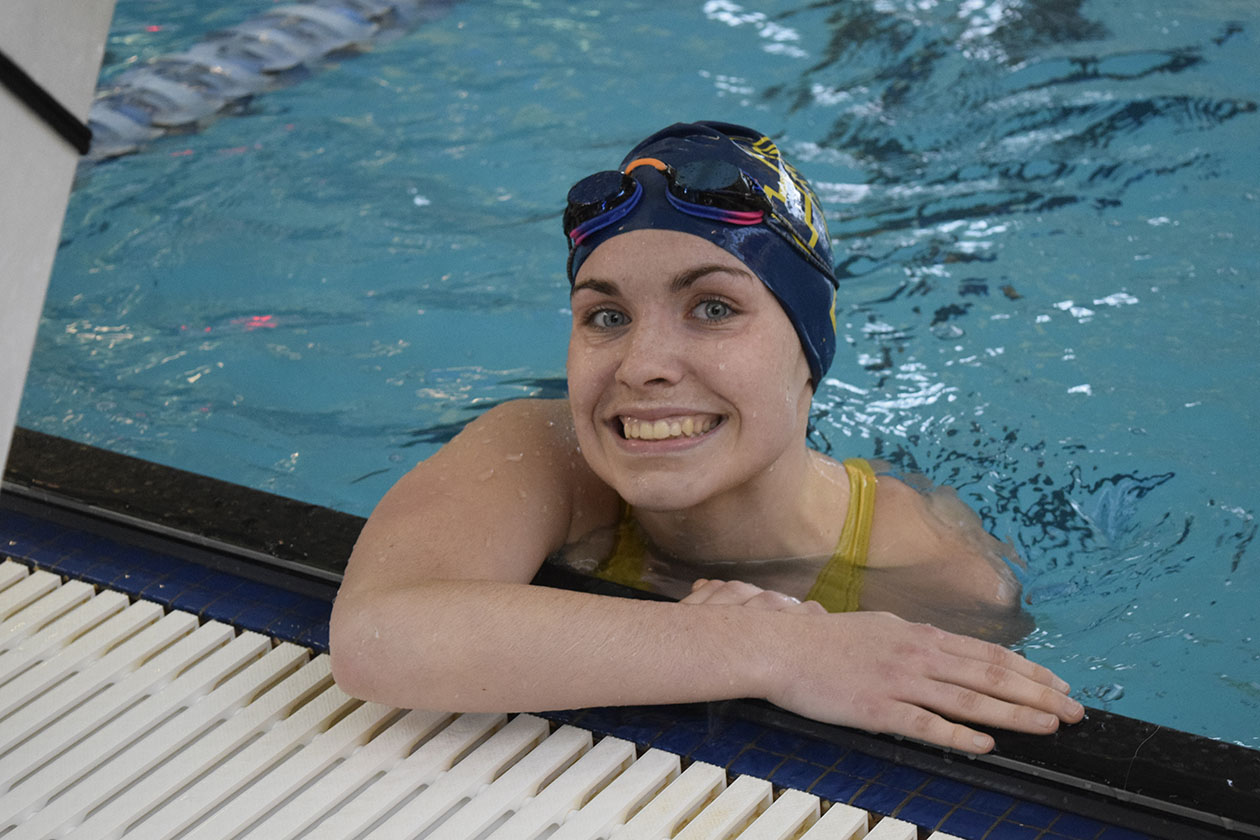 The Paine Aquatic Center is built on community support. Below are a some ways that you can help.
Pool Volunteers
The Paine Aquatic Center is seeking additional volunteers to work the front desk at the pool.  Interested applicants should send a letter of interest and completed Volunteer Registration Form to the MHS Athletic Office, 525 Twelfth St, Manistee, MI 49660.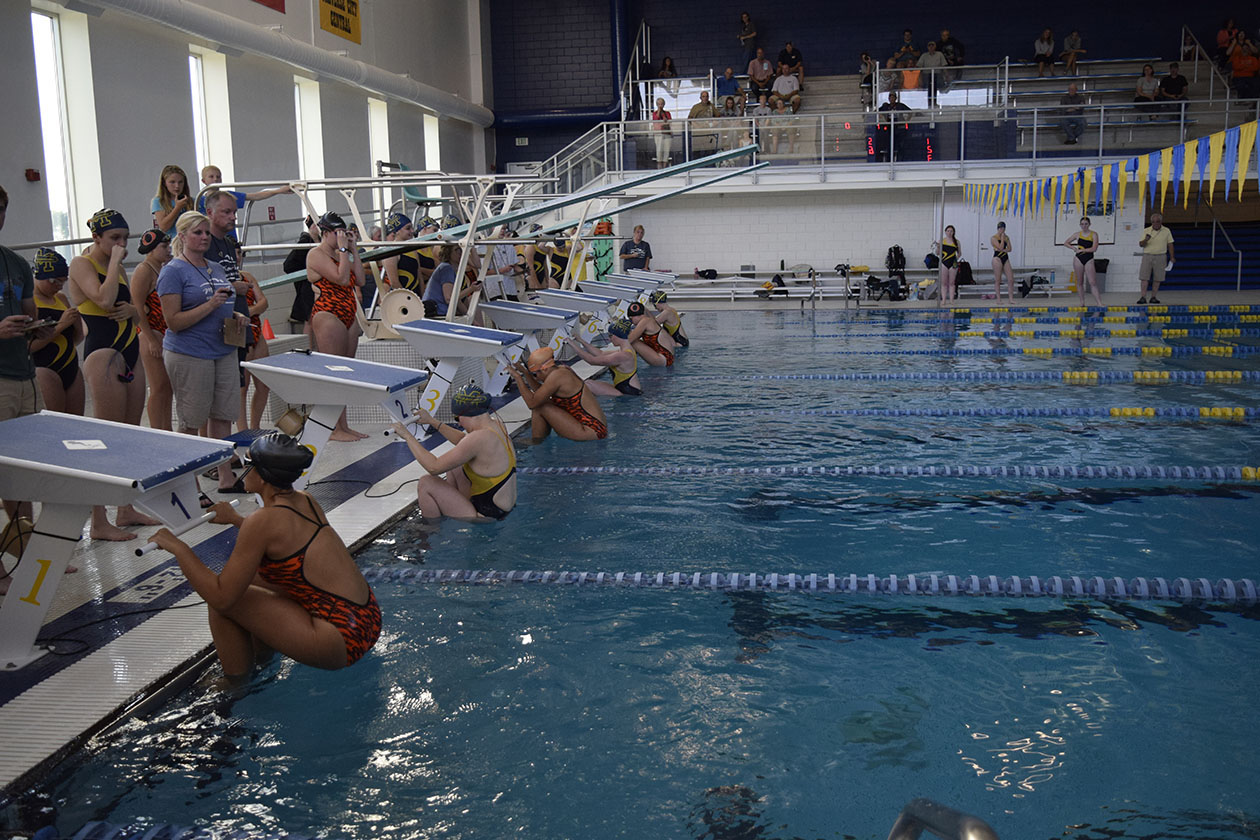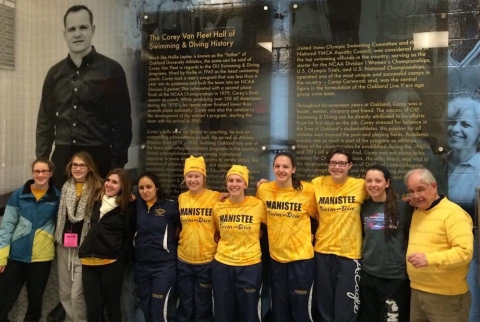 Honoring the leadership and dedication of Pool Director, Corey Van Fleet, the Fund's purpose is to ensure that the Paine Aquatic Center can provide top quality programs to a maximum number of area citizens for generations to come.
Double Your Donation
There has been a $500 matching gift to the Corey Van Fleet Perpetual Swimming Fund.  Please help us turn it into a $1000 by donating to the fund with Manistee Community Foundation.



Manistee High School Athletics proudly partners with various local and regional media outlets.  Frequently our athletic games are broadcasted on Eagle 101.5. For recaps of our games across all of our sports, visit: ManisteeNews.com, the area's local news source for analysis and interviews.

Manistee 350 Club Athletic Boosters is a nonprofit organization whose purpose is to preserve, enhance and expand the total interscholastic athletic programs of Manistee High & Middle Schools.

Manistee High School Athletics strictly adheres to the principals and directives of the Michigan High School Athletic Association, and is a proud league partner with the Lakes 8 Activities Conference.