Manistee Student Organizations
Manistee
National Honor Society
NHS Advisor: Amanda Clemons
aclemons@manistee.org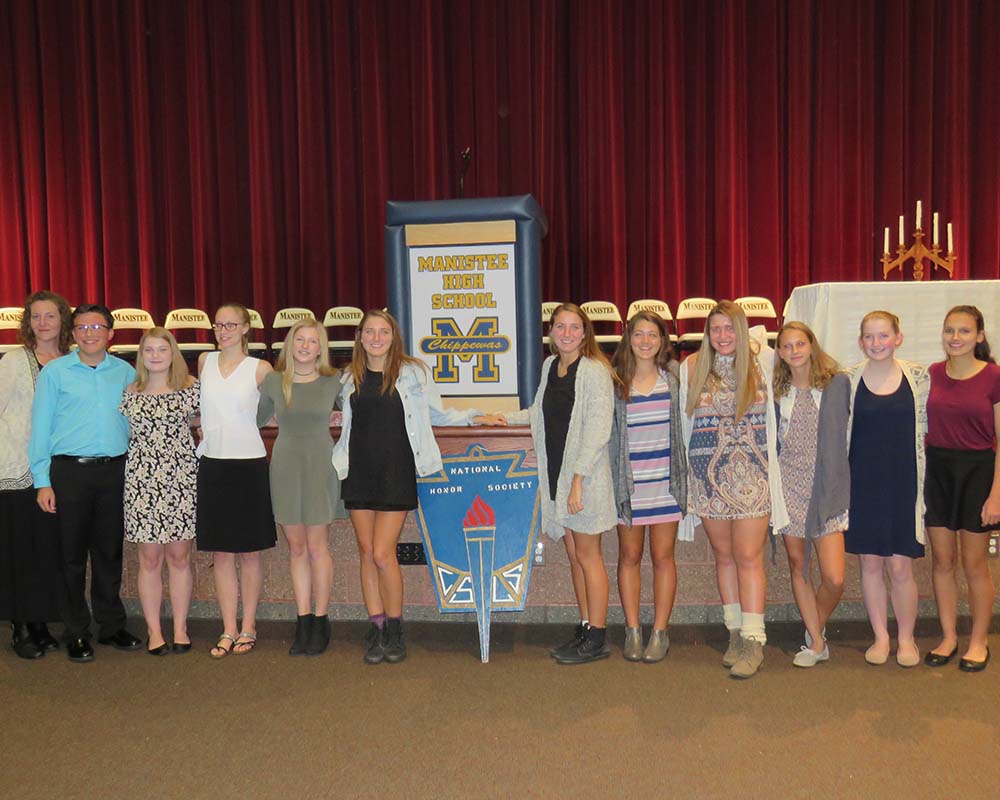 The Pledge
"I pledge to commit myself to learning, to work for the benefit of others, to be a leader, and to uphold the character of society."
Manistee National Honor Society News
---
Students in grades 10-12 with a 3.6 GPA or higher will receive an invitation to apply to National Honor Society. They were mailed on 9/7/2023. Applications are due 9/29/2023 -- Amanda Clemons Michigan Teacher of the Year Region 2 2019-2020 Apple Teacher English...
read more
National Honor Society Calendar
---
The Calendar here illustrates the activities and events that take place in the National Honor Society.
Nothing from Saturday, 02 December 2023 to Tuesday, 02 January 2024.